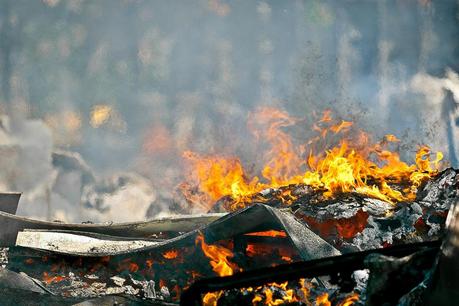 Smoke Damage
If a fire takes place on the property, your insulation may be damaged by smoke - especially in the attic where smoke rises. It must then be completely removed to rid the property of the lingering smell of smoke and replaced with fresh insulation. While it is being replaced or if you're interested in preventing the worst-case scenario, we also offer fireproofing services to protect your insulation from fire damage. The fireproofing coating also makes your insulation look more aesthetically pleasing!
 
---
GET THE JOB DONE RIGHT
HIRE THE PROFESSIONALS FROM REITZEL INSULATION
At Reitzel Insulation, we know insulation inside and out! the team at Reitzel Insulation has the required knowledge, the most cutting-edge equipment, and protective gear to successfully deal with your insulation requirements.
We proudly serve communities in the GTA, Kitchener-Waterloo, Hamilton, and throughout Ontario. with over 47 years of experience, choose Reitzel Insulation and fill out our online contact form to get started today!
find out more at:https://reitzel.ca